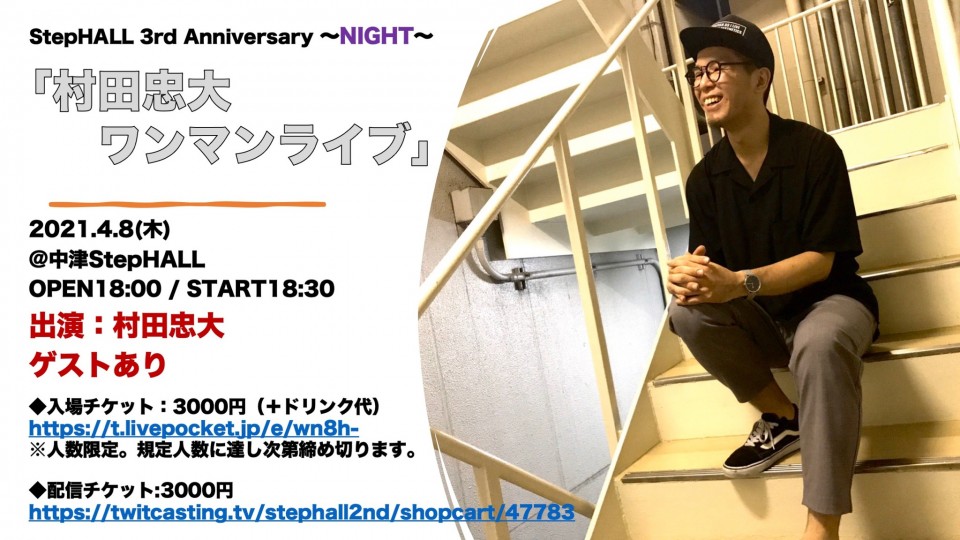 2021.04.08 (木)
StepHALL 3rd Anniversary 〜NIGHT〜 「村田忠大ワンマンライブ」

場所:StepHALL
出演:村田忠大
ゲストあり
OPEN18:00 / START18:30

◆入場チケット:3000円(+ドリンク代600円)
https://t.livepocket.jp/e/wn8h-
※人数限定。規定人数に達し次第締め切ります。
◆配信チケット:3000円
https://ja.twitcasting.tv/stephall2nd/..
Videos for Premier Live (2)
Note: You can also watch videos for available period.
Purchase Ticket
Live has already finished. Videos may be available, but please check the available period before purchase.