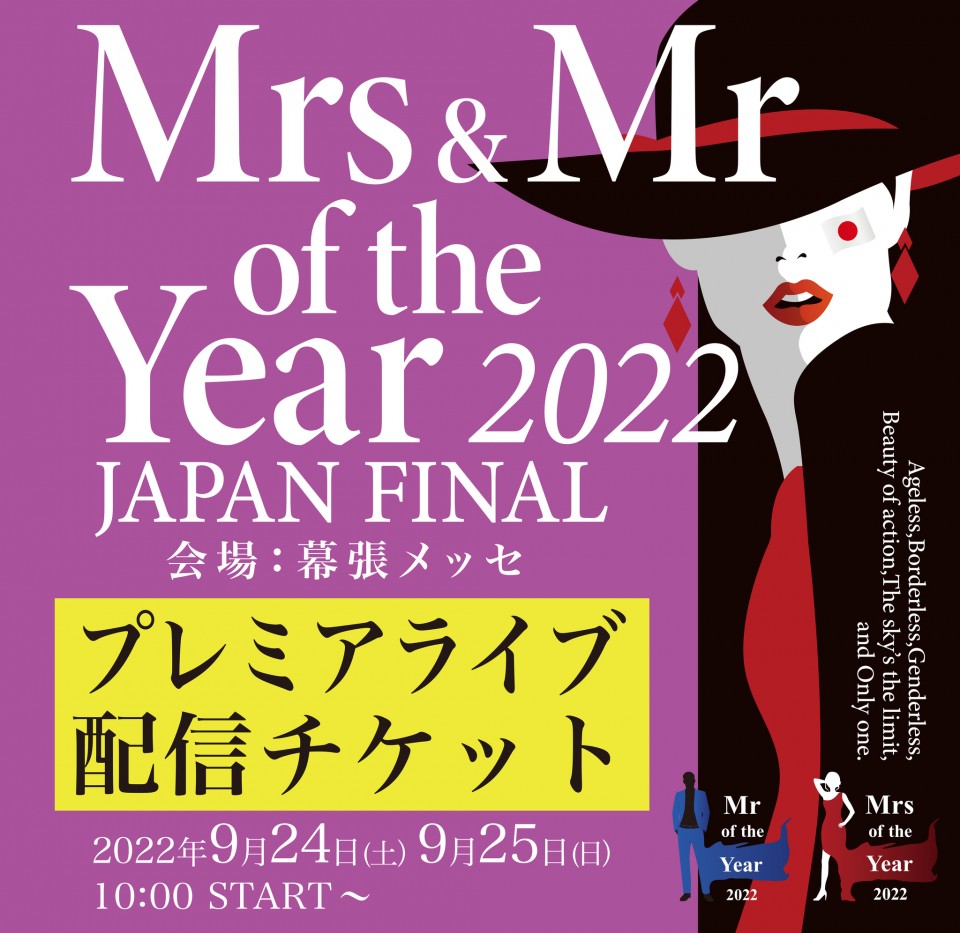 Don't limit yourself.
Be a cool woman with gratitude and love.

This is a ticket with voting right
Mrs of the Year 2022 / Mr of the Year2022
24/09/2022 at MAKUHARI MESSE

▼Voting form 9/24
https://forms.gle/ZgZ2KQPEukBkYS6V6

▼Voting form 9/25
https://forms.gle/A3YHJezbgSgp19627

※With this ticket, you can enjoy both days.
Videos for Premier Live (5)
Note: You can also watch videos for available period.
Purchase Ticket
Live has already finished. Videos may be available, but please check the available period before purchase.